HRSS-150C Automatic Full Scale Digital Rockwell Hardness Tester
Product Detail
Product Tags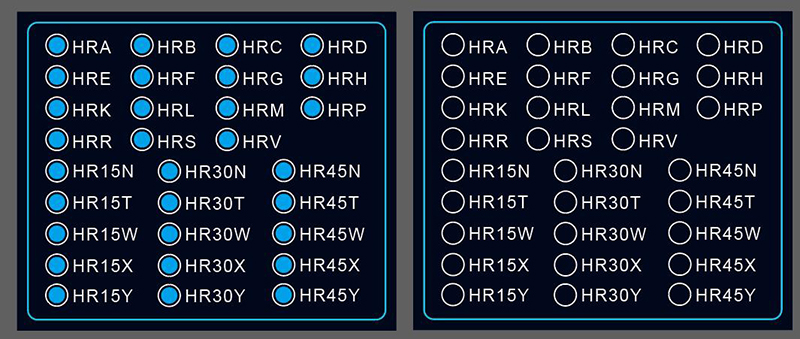 * Suitable to determine the Rockwell hardness of ferrous, non-ferrous metals and non-metal materials.
* Widely applied in the Rockwell hardness testing for heat treatment materials, such as quenching, hardening and tempering, etc.
* Especially suitable for the precise measurement of parallel surface and steady and reliable for measurement of curved surface.

Main technical parameter:
Hardness scale:
HRA, HRB, HRC, HRD,HRE,HRF, HRG,HRH, HRK, HRL, HRM, HRP, HRR, HRS, HRV, HR15N,
HR15N, HR30N, HR45N, HR15T, HR30T, HR45T, HR15W, HR30W, HR45W, HR15X, HR30X, HR45X, HR15Y, HR30Y, HR45Y
Pre-load: 29.4N(3kgf), 98.1N (10kgf)
Total Test Force: 147.1N(15kgf), 294.2N(30kgf), 441.3N(45kgf), 588.4N (60kgf), 980.7N (100kgf),
1471N (150kgf)
Resolution: 0.1HR
Output: In-built bluetooth Interface
Max. height of test piece: 170mm (can be customized,max 350mm)
Depth of throat: 200mm
Dimension: 669*477*877mm
Power supply: 220V/110V,50Hz/60Hz
Weight: About 130kg
Main Accessories:
| | | | |
| --- | --- | --- | --- |
| Main unit | 1 set | Hardness Block HRA | 1 Pc |
| Small flat anvil | 1 Pc | Hardness Block HRC | 3 Pcs |
| V-notch anvil | 1 Pc | Hardness Block HRB | 1 Pc |
| Diamond cone penetrator | 1 Pc | Micro printer | 1 pc |
| Steel ball penetrator φ1.588mm | 1 Pc | Fuse: 2A | 2 Pcs |
| Superficial Rockwell Hardness Blocks | 2 Pcs | Anti-dust cover | 1 Pc |
| Spanner | 1 Pc | Horizontal Regulating Screw | 4 Pcs |
| Operation manual | 1 Pc | | |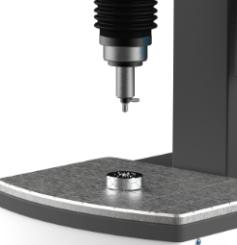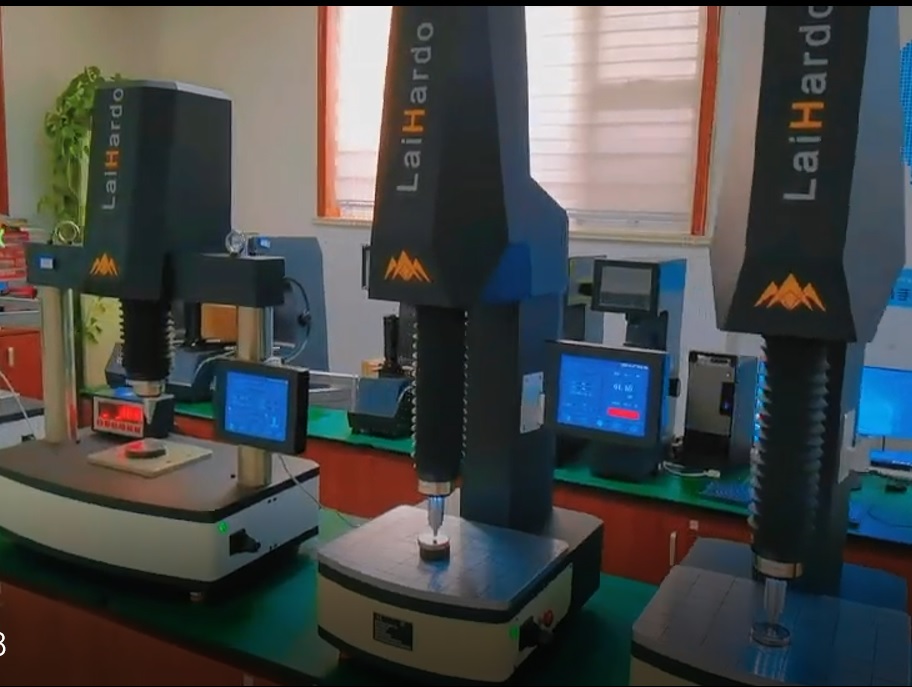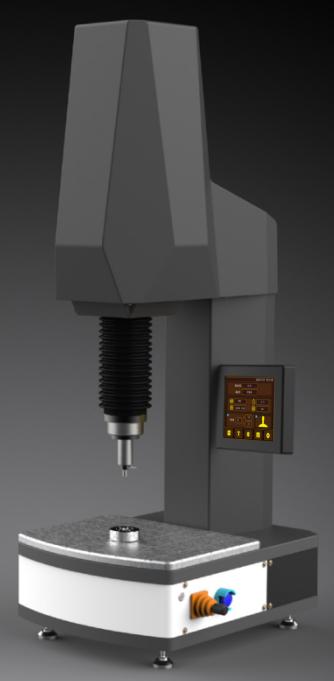 ---
Previous:
---
Products categories